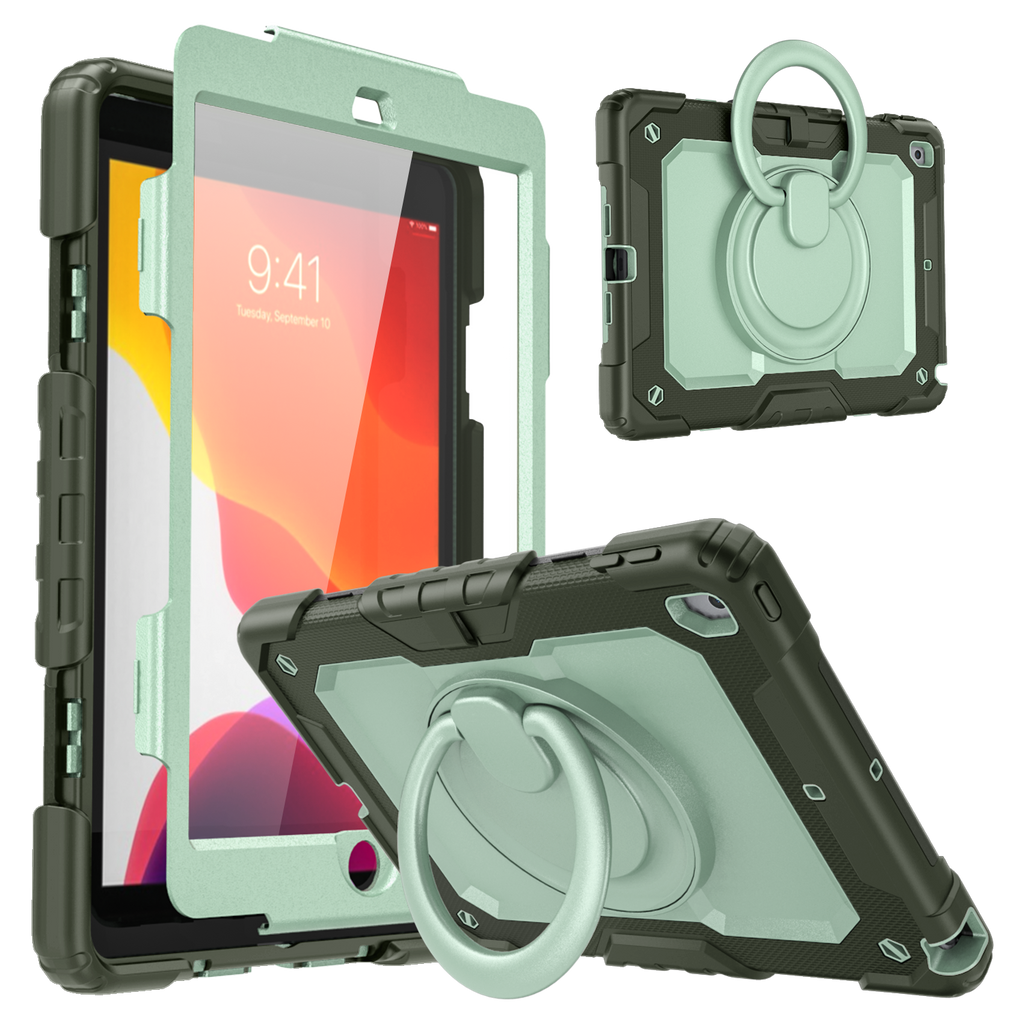 Mint Green Heavy-Duty Kid-Friendly Case with Handle Stand for iPad 10.2-inch 9th, 8th & 7th Generation (2021, 2020, 2019)
$ 25.99
Our heavy-duty, kid-friendly tablet case provides durable, water resistant, 360° protection for your child's device.

With built-in screen protector cover and easy to hold carrying handle that doubles as a media viewing kickstand, you and your child will love this case.
360° Full Body Case with Built-in Screen Protector


Dual-Layer Hybrid Protection – Crafted with a tough, high-density, lightweight, silicone TPU interior layer and textured exterior polycarbonate Armor it cushions and protects your smartphone with military-grade edge-to-edge protection


Impact Resistance – The multi-layered nested design with impact mitigating bumper corners provide better cell phone protection from drops, scuffs, scratches, dust, and general wear and tear


Raised Edges – Slightly raised edges around the LCD screen and camera lens on the back will keep you device from directly touching the table surface, avoiding common scratches


Lifetime Warranty

Compatible with iPad 9 (2021), iPad 8 (2020), and iPad 7 (2019) 10.2" tablet

Unsure which model you have?   

You can check the model numbers on the backside of your device towards the bottom for these compatible model numbers: A2602, A2604, A2603, A2270, A2428, A2429, A2430, A2197, A2200, and A2198.