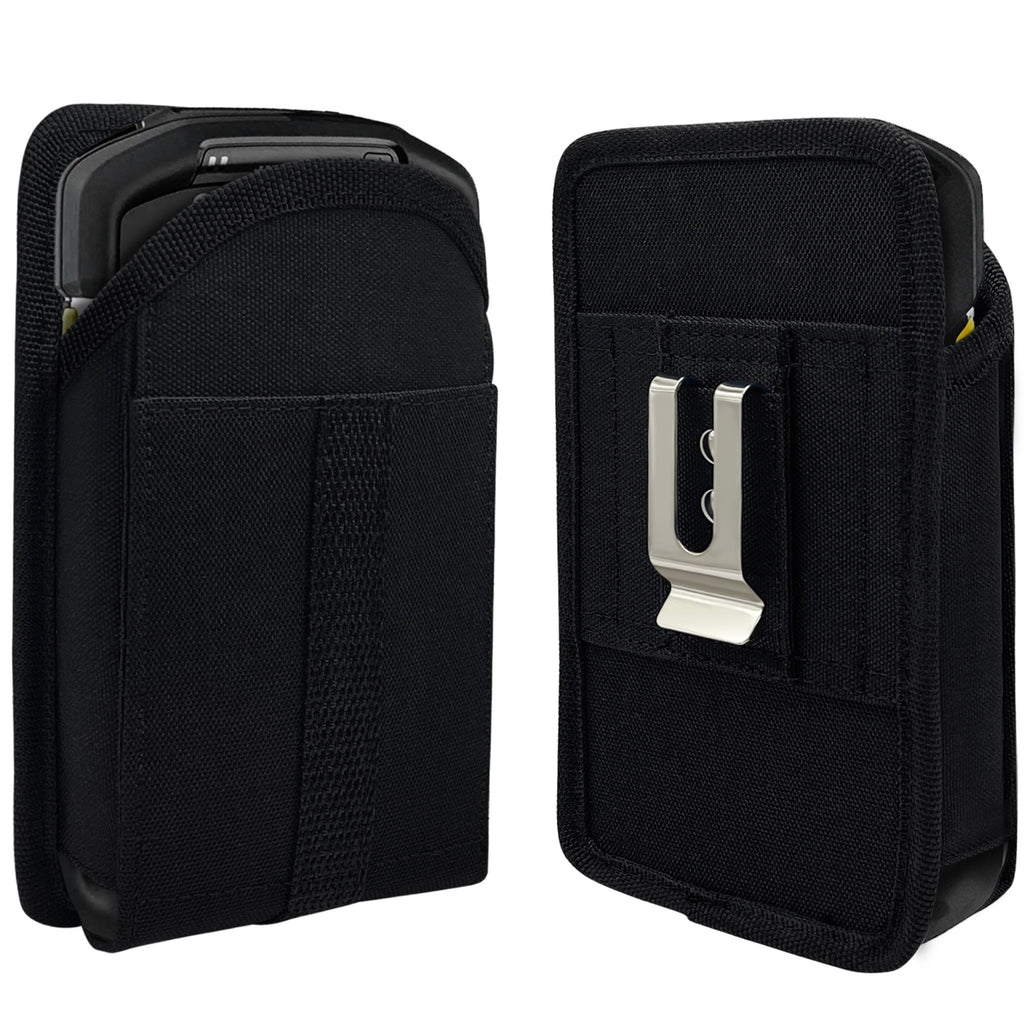 Zebra Scanner Holster Carrying Case Pouch for Zebra TC77, TC70, TC70x, TC75, TC75x, M60, MC67, Honeywell CN75 Rugged Barcode Scanner Holder with Metal Belt Clip
$ 17.99
✅ HEAVY-DUTY SCANNER HOLSTER - Double stitched canvas design has two belt loops, allowing you to wear the holster both verticallty and horizontally. Keeps your scanner safe and secure.

✅ STONG BELT CLIP - Built to last metal clip on this Zebra TC77, TC70 scanner holster makes it easy to wear.

✅ EASY ACCESS - Designed for quick and convenient access to your barcode scanner.

✅ LIFETIME WARRANTY - Rest assured, this Zebra holster for scanner comes with a lifetime replacement warranty.

✅ COMPATIBILITY - This holster case fits Zebra TC70x, Zebra TC70, Zebra TC72, Zebra TC75x, Zebra TC75, Zebra TC77, Zebra M60, Zebra MC67, Zebra MC65, Zebra MC40, Zebra MC45, Zebra MC55A0, Zebra MC2180, Zebra TC55, Honeywell Dolphin CT60, CN51, CN75, CN75e, Dolphin 7890, Getac PS336, Intermec CN51, and similar sized handheld scanners.